About Me
We are a sexy escorting couple, new to the adult entertainment industry, who offer JUDGMENT-FREE, CUSTOMIZED Fantasy Fulfillment services to men, women, and couples regardless of sexual preference or relationship status. Together we bring over 20 years of combined lifestyle, love, and bdsm experience When you surrender to our seduction you will feel sinfully sensual as you have never before.
How did the Duo come about? After a year of unsuccessful attempts at an erotic encounter with a bisexual single female or another couple with a bisexual female we were frustrated. Most of the people on the sites were fakes or liars or single men posing as couples. Those that were real were either too nervous to show up or didn't look like their pictures at all when they showed up (believe us, this made for some really awkward experiences). I finally called a local female escort as a gift to him (well to both of us, lol) for his birthday and was shocked at how easy and affordable it really was and wondered why more escorts didn't cater to couples and further, why were there female, male, and trans escorts, but not couples? We decided we would give it a try and become an "escorting couple," or as we prefer to call it, "Fantasy Fulfillment Coordinators."
I am Shea D. Lane,
naughty MILF in the midst of a mid-life crisis (some would say) as well as an expert cock sucker. I'm a truly independent, proud slut and a yet-to-write-anything fiction writer. I refuse to go back to the cubicle after my most recent bitter job loss and have decided to say "fuck what they think" and do what I've always loved to do most--fuck, well and record fucking in video and pictures, and write about fucking. I'm tired of sucking the corporate dick--the real ones have always tasted sooo much better. My long-pent-up dirty creative mind has all kinds of situations to plan for you! Open your deepest desires to me and I will write, direct, and produce your naughty customized fantasy and publish it into reality. I guarantee it will be dirtier than you even thought! I express my creativity through my videos, my photos, and my erotica and offer customized versions of all of these things. If you CAN'T get to Kansas City, you CAN see me cam, subscribe to naughty text messages, or order a short erotica story tailor-made for you!! I do escort alone, as well as with Dub D, and I have a few sexy erotic girlfriends I can always call to help me out too if you would like a 2-girl show and join or are REALLY naughty and want a threesome or foursome! I COULD be a verified and reviewed provider, many times over on one of the local escort sites, but I've found I prefer to stay unreviewed, rather than have a classless blow by blow account written by a pitiful hobbiest. I get my clients through word of mouth and have found my customer is too discreet to deal with r3views and websites. The BEST review for an escort is NO REVIEW AT ALL!

He is DubD Joker,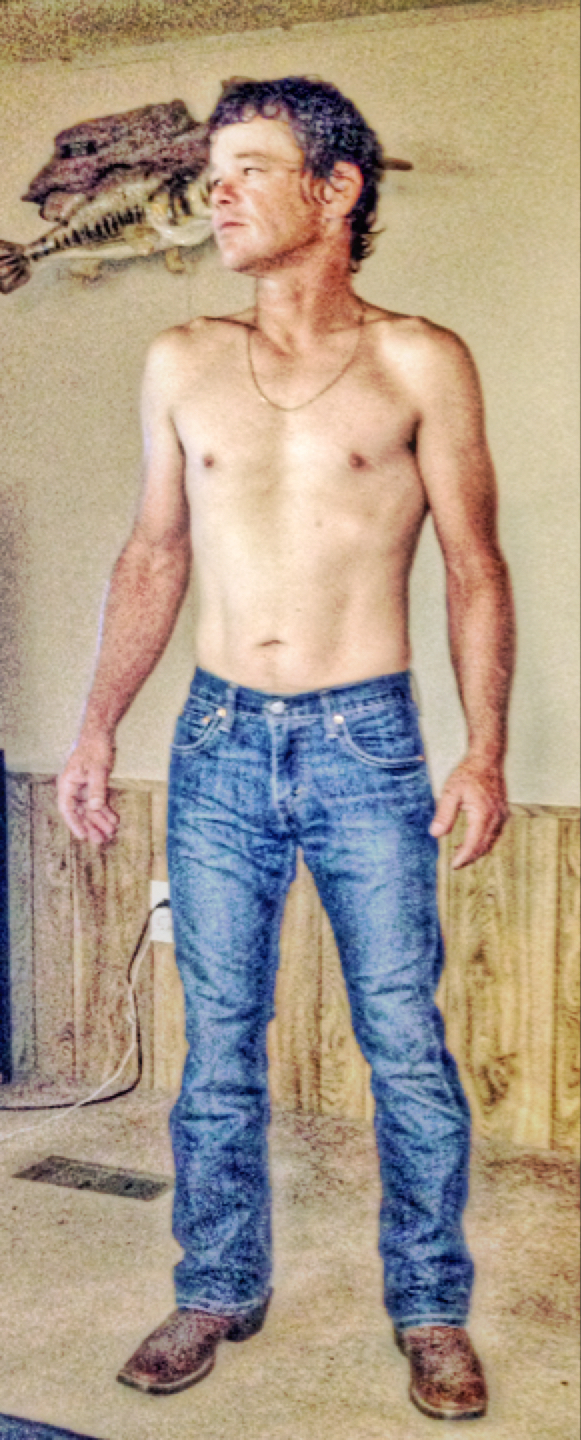 a casanova with a head full of sandy blonde hair, a silver tongue, and the touch of the god of FUCK! He loves women in all shapes and sizes and colors--he does not discriminate on pussy. :-) Willy is straight, & very DOM--he will NOT be a cuck or take orders from YOU, he will NOT be a bottom--if that's what you are looking for, we can try to find it, but HE won't be the one! ;-) Willy does also escort alone and is every ladies' best friend. He finds the beauty in every woman and makes her feel it to. He knows how to strum a pussy as well as Jimmy Hendrix strummed the guitar. Ladies who experience Willy's magic tongue return again and again, like an addict to their drug.
Our menu is open ended, please don't be afraid to present any fantasy scenario to us. Whether you're looking for a traditional escort, 2 girl, couple or more, we can help you find it! If we cannot help you fulfill it, we will find someone who can! Our mission is to ensure that no one dies without fully realzing their full passionate potential!
Please complete the "screening" link on the left-hand side of the page to book your appointment and also follow the instructions below depending upon the nature of your request. We do try to check our emails frequently, but text ALWAYS receives a quicker response. Just give us a heads-up that you've sent a screening form! ;-)
To schedule an individual session with Aimee Jo Blowes, please call/text 816-905-5597 or email Joblowesitbest@gmail.com after completing the screening form. I am available 24/7 with advance notice. Outcall is preferred, but Incall can be arranged with advanced notice and a small fee.
To schedule an individual session with Willy D, please call/text 816-905-5597 after completing the screening form. Willy is available evenings and weekends and prefers outcall, but incall can be arranged with advanced notice and a small fee.
To schedule a session with both of us as a couple, please call/text either of the above numbers or email us at: DuoOfDebauchery@gmail.com. The Duo is only available on evenings and weekends. We prefer a minimum of 24 hours to ensure we can coordinate your experience to not only fulfill but to EXCEED your fantasies!! However, always feel free to text or call even if time is short and we will do our best to coordinate.
WHAT DO WE ASK OF YOU?? ONLY THAT YOU LEAVE YOUR INHIBITIONS AT THE DOOR, and DARE TO INDULGE DEBAUCHERY!
women, men, threesomes, foursomes